Click Our Guides Below for Help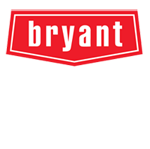 Bardstown KY AC Installation | Trusted Cooling System Replacements
There are not many things more unbearable than a hot and humid summer day. The steamy, stultifying weather can stick around for weeks on end without warning - making life inside of your home miserable with strange humidity levels. Think about it this way: You depend on your air conditioning to keep you cool and comfortable, but what happens when the machine breaks down?
Dealing with an old and worn out AC system in your home can cause many headaches, but the choice for AC system installation can be just as tricky. As a homeowner, how can you be sure it's time to say goodbye to an old system and upgrade to a new one? Easy! There are clear signals that tell you it's time to say goodbye to an old system.
Let us help you!
When you notice anyone or more of these signs, it means the time has come for an AC replacement.
1. The system you are running is well past its prime. It is getting outdated.
2. Your home is constantly in need of repairs.
3. You may notice that the temperature in your home changes drastically, with some rooms being much colder than others.
4. You've been noticing higher than normal energy bills and you want to know the reason
5. The system still uses R-22 refrigerant, which is being phased out.
Air Conditioner Installs and Replacements You Can Trust
If the answer is yes to more than 2 signs above, it's time to replace your system. And when it comes time for a new installation or AC replacement, you can trust our team. We have been serving your area for many years and have built a reputation for quality workmanship and customer service.
We understand that not everyone is an HVAC expert, so we take the time to walk our customers through the process so that there are no surprises. We will help you select the best AC unit for your home and budget, and then we will install it quickly and efficiently.

But are you ready to switch? The transition will be difficult and take time, but here is what life after your old unit looks like.
1. You'll save money on your energy bills
2. Your home will be more comfortable
3. You'll have peace of mind knowing your AC unit is new and under warranty

Call us today and schedule a consultation if you're ready to make the switch. We will come to your home, assess your needs, and give you a free estimate of the cost of a new AC unit.
Need Your Air Conditioning Installed or Replaced? Call Our Team!
Give our pros a call today if you want an AC system installed, maintained, or repaired. Whether it's for installation purposes or because of some other emergency situation that requires HVAC services. Contact us today!