Click Our Guides Below for Help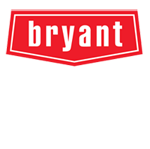 Versailles KY AC Repair | Top Cooling Unit Maintenance Service
If your AC stops working at night, it might not be as bad as the heat. Once you wake up and realize it's going to be hotter than usual, you start to worry about the state of your AC. You check it and find that the cooling unit has stopped working. This can be a significant problem during summer when temperatures are soaring and you need your AC the most.
That's where we come in. We are a top cooling unit maintenance service provider in the area. We offer our clients fast and reliable service at an affordable price. All of our technicians are highly trained and certified, so you can ensure that your AC unit is in good hands.
So if you're looking for AC repair or maintenance, please don't hesitate to contact us. We'll be glad to help you keep your cool this summer.
AC Maintenance and Tune-Ups | Keep The Cool Going Strong
Most people know that it's essential to regularly have their car tuned up. But did you know that your AC unit also needs regular maintenance? Like your car, your AC unit is a complex piece of machinery that needs to be properly cared for to function at its best.
We offer our clients affordable and comprehensive AC maintenance packages designed to keep your air conditioner running smoothly all summer long. Our packages include everything from cleaning the coils and changing the filters to checking the Freon levels.
We also offer AC tune-up services that can help improve the efficiency of your air conditioner. Our tune-ups can help identify potential problems before they cause your unit to break down. They can also help increase the lifespan of your AC unit.
Don't Lose Your Cool | Call For AC Repairs
We understand the importance of having a functional AC unit, especially during the summer months. That's why we offer quick and efficient AC repair services. Our team of experienced technicians will be able to diagnose the problem and get your unit up and running again in no time.
We are a top AC repair service in the area, and we can help get your air conditioner back up and running in no time. Contact us today and schedule a repair appointment.
HYPE Heating and Air
374 Crossfield Dr, Versailles, KY 40383, United States
270-844-2900