Click Our Guides Below for Help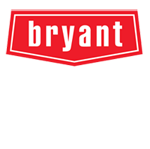 Springfield KY AC Installation | Trusted Cooling System Replacements
The summer is a hot and demanding time for those who live in the area. It is essential to have a reliable and trustworthy cooling system replacement company to prevent any AC problems. We understand how important it is for our customers to be comfortable in their own homes at our company. We provide top-quality installation services so ‌your family will be relaxed and comfortable all summer long.
Homeowners, you need to be aware of when they should say goodbye to their old systems and upgrade because there are telltale signs. Here are 6 signs:
1. Your energy bills have increased
2. The AC is cycling on and off more frequently
3. There is insufficient airflow
4. Strange sounds or smells are coming from the AC unit
5. The AC unit is more than 10 years old
6. Your home is still not cool enough
Whether you need a new AC unit installed or your current one serviced, we are the team for the job. Our highly educated and experienced technicians are equipped with the latest tools and technology to get the job done right the first time. We also offer competitive pricing on all of our services to stay within your budget.
Don't wait until it's too late. Call us today and schedule your AC installation or service. We look forward to turning your home cool.

Air Conditioner Installs and Replacements You Can Trust
If the answer is yes to more than 2 signs above, it's time to replace your system. And when it comes time for a new installation or AC replacement, you can trust our team. We have been serving your area for many years and have built a reputation for quality workmanship and customer service.
We understand that not everyone is an HVAC expert, so we take the time to walk our customers through the process so that there are no surprises. We will help you select the best AC unit for your home and budget, and then we will install it quickly and efficiently.

But are you ready to switch? The transition will be difficult and take time, but here is what life after your old unit looks like.
1. You'll save money on your energy bills
2. Your home will be more comfortable
3. You'll have peace of mind knowing your AC unit is new and under warranty

Call us today and schedule a consultation if you're ready to make the switch. We will come to your home, assess your needs, and give you a free estimate of the cost of a new AC unit.

Need Your Air Conditioning Installed or Replaced? Call Our Team!
We've all had the experience of getting up in a hothouse and feeling refreshed after sleeping there. Wouldn't it be nice if your home's air conditioning system could also work? Let our pros help you get back on track with an efficient AC installation or maintenance service that will leave everything running smoothly again.
Our team is trained for any situation, so don't hesitate to give us a call today.

Areas We Serve in Springfield, Kentucky:
Find Us Here:
Hype Heating and Air Conditioning
6099 Bloomfield Rd Springfield, KY 40069
270-844-2900