Click Our Guides Below for Help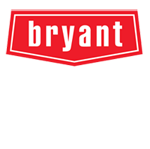 Furnace Repair Versailles KY | Top Maintenance Experts
We all know how much comfort a warm home provides, but sometimes our heating systems let us down. Luckily for you, this isn't something you should worry about too much, as long as we have it taken care of right away.
We have years of experience in furnace installation and maintenance, so you can be sure that we'll be able to get your furnace up and running again in no time. Plus, we provide a 100% satisfaction guarantee on all of our work, so you can be confident that you're making the best decision by choosing us.
Heater Installation and Maintenance Services Near You
The best way to avoid a breakdown during cold weather is by performing regular maintenance on your heating system. Furnaces and cooling units are only as good as the part that makes them work—which means they need occasional checks for wear-and-tear or other problems before you can rely upon them entirely.
We have been providing a comprehensive heating service for years now. Our team comprises skilled technicians dedicated to ensuring that you can rely on us when it comes time for repairs or replacements, no matter how minor the task may seem. We offer an emergency heating service, so you don't need to worry about waiting for days or weeks before getting it taken care of!
Need Your Furnace Installed or Fixed? Call Our Nearby Experts!
You can delay a heating repair for months or years, but the longer you wait to fix it, especially if other issues need attention, things will only worsen. So when do you need a heating repair? Now is the perfect time! Our team of skilled technicians will be at your service in no more time. We have been providing fast and reliable repairs for a long time because we know how important it can be to feel comfortable all around, especially during these cold winter months.
Our skilled technicians will always aim to get to you as quickly as possible to assess and repair the problem. We only use the best equipment and state-of-the-art technology to guarantee fast and effective solutions, so you can rest assured that you're in good hands with us.
HYPE Heating and Air
374 Crossfield Dr, Versailles, KY 40383, United States
270-844-2900