Click Our Guides Below for Help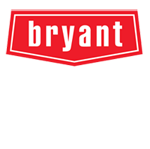 Heat Pump Repair Versailles KY | Trusted Replacements
Heat pumps can be an excellent investment for your home. They can deliver both warmth and chilled relief, which means you won't have any trouble staying comfortable through every season. Since you are dependent on this system throughout the year, it's essential to find someone who can provide reliable service.
What's more, we understand the importance of speedy repairs, which is why we offer same-day service in most cases. So if your heat pump has stopped working or isn't performing as efficiently as it should be, don't wait. Call us today, and let us work on restoring your home's comfort.
Reliable Heat Pump Installation and Maintenance Near You
In addition, our repair services also offer heat pump installation and maintenance to keep your system running smoothly all year long. Our certified technicians will work with you to find the perfect heat pump for your home and budget, and we'll handle every step of the installation process, so you don't have to lift a finger.
Do you need a heat pump repair? Or maybe you're looking for someone to install a new system in your home? Regardless of what you need, we are here to help. Contact us today to schedule a free consultation.
Need Your Heat Pump Fixed or Installed? Call Our Nearby Experts!
If you need furnace repair or replacement, don't wait—call us! We'll help you find the perfect heat pump for your home and provide expert installation services so you can enjoy years of comfortable indoor temperatures. We offer some great free estimates on all of our services, so you can be sure you're getting the best possible deal. We also offer some financing options to make your repairs more affordable.
We offer easy scheduling and same-day service in most cases, so you can get your heat pump back up and running again. We are here for all of the repairs that need to be done on these units! Don't wait any longer; call us today! We look forward to serving you.
HYPE Heating and Air
374 Crossfield Dr, Versailles, KY 40383, United States
270-844-2900