Click Our Guides Below for Help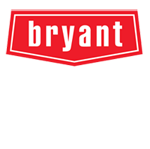 Heat Pump Repair Springfield KY | Trusted Replacements
Heat pumps are by far the most methodical way to keep your home comfortable through every season, with versatile heating abilities that can be tailored just right for you. But when your heat pump malfunctions, it can put a damper on your whole home's comfort.
Thankfully, our team of certified HVAC technicians is an expert in heat pump repair, and we're here to help you get your home back to feeling cozy again. We offer top-quality repair services for all major brands and models of heat pumps, so you can rest assured that your system is in good hands.
What's more, we understand the importance of speedy repairs, which is why we offer same-day service in most cases. So if your heat pump has stopped working or isn't performing as efficiently as it should be, don't wait. Call us today, and let us work on restoring your home's comfort.
Reliable Heat Pump Installation and Maintenance Near You
In addition, our repair services also offer heat pump installation and maintenance to keep your system running smoothly all year long. Our certified technicians will work with you to find the perfect heat pump for your home and budget, and we'll handle every step of the installation process, so you don't have to lift a finger.
We also recommend scheduling annual maintenance appointments for your heat pump to help prevent issues down the road. Our technicians will thoroughly inspect and assess your system during these visits and make any necessary adjustments or repairs. You can rest easy knowing that your heat pump is ready to keep you comfortable all year long.
Need Your Heat Pump Fixed or Installed? Call Our Nearby Experts!
We know that it is a vital step to keep your home comfortable, so we'll work quickly and efficiently to get your heat pump back functional again. We are the leading provider of furnace repair and replacement services. Our certified technicians have the experience and knowledge necessary to service all furnaces properly. We offer a vast variety of repair and replacement services to meet your needs and budget, and we're always available to answer any questions you may have.
If you need furnace repair or replacement, don't wait—call us! We'll help you find the perfect heat pump for your home and provide expert installation services so you can enjoy years of comfortable indoor temperatures. We offer some great free estimates on all of our services, so you can be sure you're getting the best possible deal. We also offer some financing options to make your repairs more affordable.
Whether you need repair, installation, or maintenance services, our team is here to help. We offer easy scheduling and same-day service in most cases, so you can get your heat pump back up and running in no time. Contact us today!

Areas We Serve In Springfield, Kentucky:
Find Us Here:
Hype Heating and Air Conditioning
6099 Bloomfield Rd Springfield, KY 40069
270-844-2900