Click Our Guides Below for Help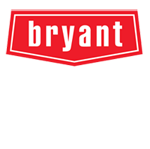 Furnace Repair Bloomfield KY | Top Maintenance Experts
Whenever your furnace breaks down, it can be a stressful and worrying time—especially if it happens in the middle of winter. Our team of furnace repair experts is on hand to help you and make our visit as seamless as possible.
We have years of experience in furnace installation and maintenance, so you can be sure that we'll be able to get your furnace up and running again in no time. Plus, we provide a 100% satisfaction guarantee on all of our work, so you can be confident that you're making the best decision by choosing us.
Heater Installation and Maintenance Services Near You
The best way to avoid a breakdown during cold weather is by performing regular maintenance on your heating system. Furnaces and cooling units are only as good as the part that makes them work—which means they need occasional checks for wear-and-tear or other problems before you can rely upon them entirely.
We'll diagnose the problem thoroughly. We're proud to be one of the leading furnace repair companies in the area, with a team of experienced and qualified engineers. We've been repairing furnaces for years, so we know what to do to get your furnace in working condition again.
If you're not sure how to properly maintain your furnace or would like someone else to handle it for you, our team of experts offers furnace maintenance services near you.
We'll come and inspect your furnace, clean it out, and make any necessary repairs or adjustments so that it's ready to keep your home warm all winter long. We offer an emergency heating service, so you don't need to worry about waiting for days or weeks before getting it taken care of!
Need Your Furnace Installed or Fixed? Call Our Nearby Experts!
Homeowners should not ignore any heating problems. The longer you delay having the system fixed, even a minor issue can worsen and result in significant damage to your home or business property if left unchecked.
To ensure that your system is operating at peak performance, regularly check for any signs of trouble. This will help you catch and address problems early.
1. Your utility bills are high due to the high energy consumption.
2. Your home does not have a uniform temperature throughout. Some corners are hot while others are cold.
3. There is a strange loud noise coming out of your furnace.
4. Maintaining temperature is becoming difficult day by day.
5. Your system is emanating out cool air.
6. There is a lot of dry air and dust out and about your home.
So when do you need a heating repair? Now is a perfect time! Our team of skilled technicians will be at your service in no more time. We have been providing fast and reliable repairs for a long time because we know how important it can be to feel comfortable all around, especially during these cold winter months.
Don't think even twice before giving us a call for all your furnace repair requirements. We'll be more than happy to help.