Click Our Guides Below for Help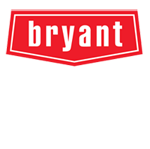 Ductless Mini Split Installations Springfield KY | Top Cooling Systems
If you're considering a mini split AC system for your home, you likely have many questions regarding the various processes and differences between these systems and more traditional HVAC units. The ductless systems are smaller and more efficient than the larger central air conditioning units. They can work well as an option for homeowners who want to save space or money. But these must be installed appropriately.
Mini split AC systems make one of the most efficient ways to keep your home cool in hot weather. You'll find that these small air conditioning units have many benefits over traditional household HVAC machines, but you should still know some information before making this choice.
Mini split systems are the newest, most affordable way to cool your home. With years of experience and accessorized by highly trained technicians who offer only quality HVAC services for these less invasive climate units, know how great it feels when air conditioning saves energy while still keeping rooms comfortable year-round!
We're here for you, no matter what adventure has come your way. Whether it's just the beginning or if you have some experience with mini split systems already, we can help out in any way possible.
Trusted Ductless Air Conditioner Installers Near You
With mini split systems being ductless alternatives, it's important to research who will install and maintain them. A qualified technician can make or break your system, so knowing what questions you need answers to is essential!
When deciding which option to go with, you will need to consider a few key items.
- Specific Knowledge. The growing popularity of ductless systems has increased the need for professionals who can properly set them up and maintain these AC units. You should never assume any HVAC technician will be able to help you. They may lack specific knowledge about mini-split machines like this one.
- Circulation Expertise. With the right circulation, you can maximize your comfort and efficiency. That's why it is so important to find an expert who has experience with cool airflow for them to provide optimal plans of action that will work best for your home or business needs.
- Transparent Pricing. The cost of HVAC systems can vary depending on the size, but it's important to find a contractor who will provide detailed estimates and transparent pricing to know how much your project will set you back.

Need To Get Your Ductless Air Conditioning Installed? Call Today!
We know how to help our clients reach peak efficiencies by finding affordable home climate comfort. We do this with unparalleled dedication, repeatedly listening to your concerns and needs before offering you what we know will be perfect when it comes down to heat in winter or air conditioning during summer! If interested, give us a call; there's no job too big (or small) for us.
Areas We Serve In Springfield, Kentucky:
Find Us Here:
Hype Heating and Air Conditioning
6099 Bloomfield Rd Springfield, KY 40069
270-844-2900