Click Our Guides Below for Help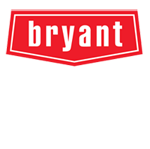 Willisburg KY AC Installation | Trusted Cooling System Replacements
There are not many things more unbearable than a hot and humid summer day. The steamy, stultifying weather can stick around for weeks on end without warning - making life inside of your home miserable with strange humidity levels. Think about it this way: You depend on your air conditioning to keep you cool and comfortable, but what happens when the machine breaks down?
Dealing with an old and worn out AC system in your home can cause many headaches, but the choice for AC system installation can be just as tricky. As a homeowner, how can you be sure it's time to say goodbye to an old system and upgrade to a new one? Easy! There are clear signals that tell you it's time to say goodbye to an old system.
Let us help you!
When you notice anyone or more of these signs, it means the time has come for an AC replacement.
1. The system you are running is well past its prime. It is getting outdated.
2. Your home is constantly in need of repairs.
3. You may notice that the temperature in your home changes drastically, with some rooms being much colder than others.
4. You've been noticing higher than normal energy bills and you want to know the reason
5. The system still uses R-22 refrigerant, which is being phased out.
Air Conditioner Installs and Replacements You Can Trust
If you've answered 'yes' to more than two signs mentioned, we recommend a replacement as soon as possible.
You don't have to stress any bit about the hassle of replacing your old AC system again when you call us. You'll be glad to know that we can take care of it for years with our reliable maintenance services, so just choose what's best suited for yourself and get ready.
Your budget is our priority. We offer a wide range of services at affordable prices to suit every pocket, so you can have peace of mind knowing that your repairs will not break the bank.
We know that making such an important purchase can be daunting, but don't worry. There are plenty more reasons to get excited about your new air conditioning system. Once you install one and experience all these benefits firsthand;


1. You can save money with a more efficient system. It won't have to work as hard, and you'll keep your energy bills lower.
2. With today's highly efficient cooling systems, you can enjoy peace and quiet.
3. With the help of our cooling system, you can finally sleep in complete bliss. You will feel at peace with a cooler atmosphere around your room and easier breathing patterns all night long.
We'll take care of everything for you. We have experts who can help find the perfect solution to keep your home cool this summer.
You may not realize the size of your home plays such an important role in choosing a reliable and efficient air conditioning system. A too big or small AC can result in you losing much-needed energy savings. Our top-notch team provides expertise for indoor comfort that will leave everyone satisfied.

Need Your Air Conditioning Installed or Replaced? Call Our Team!
Give our pros a call today if you want an AC system installed, maintained, or repaired. Whether it's for installation purposes or because of some other emergency situation that requires HVAC services. Contact us today!