Click Our Guides Below for Help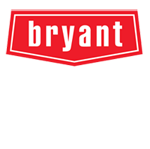 Furnace Repair Springfield KY | Top Maintenance Experts
We all know how much comfort a warm home provides, but sometimes our heating systems let us down. Luckily for you, this isn't something you should worry about too much, as long as we have it taken care of right away.
Our team is here for swift and reliable furnace repair services in locations we serve—helping residents get their systems back up and running quickly. With our professional team on hand for all installation processes from start to finish, there's no job too big or small.
We offer free consultations to discuss any questions or concerns you may have about your current system.

Heater Installation and Maintenance Services Near You
The heating system in your home is vital to keeping you warm and cozy during winter. Unfortunately, no matter how well-maintained it may be, some breakdowns cannot always withstand freezing temperatures. This is especially true if they arise because of an issue with the unit itself or something else blocking its path, like debris near pipes. The best thing that we recommend is calling repair personnel like us out on such issues.
We have been providing a comprehensive heating service for years now. Our team comprises skilled technicians dedicated to ensuring that you can rely on us when it comes time for repairs or replacements, no matter how minor the task may seem.
The specialized equipment we use guarantees fast, effective solutions at affordable prices by boosting performance with state-of-the-art technology, which improves efficiency while reducing costs. All this means better results without breaking your budget.
Need Your Furnace Installed or Fixed? Call Our Nearby Experts!
Homeowners should not ignore any heating problems. The longer you delay having the system fixed, even a minor issue can worsen and result in significant damage to your home or business property if left unchecked.
To ensure that your system is operating at peak performance, regularly check for any signs of trouble. This will help you catch and address problems early.
1. Your utility bills are high due to the high energy consumption.
2. Your home does not have a uniform temperature throughout. Some corners are hot while others are cold.
3. There is a strange loud noise coming out of your furnace.
4. Maintaining temperature is becoming difficult day by day.
5. Your system is emanating out cool air.
6. There is a lot of dry air and dust out and about your home.
So when do you need a heating repair? Now is a perfect time! Our team of skilled technicians will be at your service in no more time. We have been providing fast and reliable repairs for a long time because we know how important it can be to feel comfortable all around, especially during these cold winter months.
Don't think even twice before giving us a call for all your furnace repair requirements. We'll be more than happy to help.

Areas We Serve In Springfield, Kentucky:
Find Us Here:
Hype Heating and Air Conditioning
6099 Bloomfield Rd Springfield, KY 40069
270-844-2900