Click Our Guides Below for Help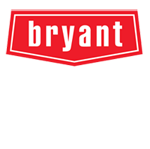 Lebanon KY AC Repair | Top Cooling Unit Maintenance Service
If your AC stops working at night, it might not be as bad as the heat. Once you wake up and realize it's going to be hotter than usual, you start to worry about the state of your AC. You check it and find that the cooling unit has stopped working. This can be a significant problem during summer when temperatures are soaring and you need your AC the most.
There are many reasons why your AC's cooling unit might stop working. It could be because of a power outage, a broken part, or simply because it needs to be cleaned. Whatever the reason, you'll need to get it fixed as soon as possible. And that's where we come in.
At our company, we specialize in fixing cooling units. We have a team of experienced technicians who will be able to diagnose the problem and fix it quickly. We understand how important it is for you to have a working AC, especially during summer, so we'll make sure that your unit is up and running again in no time.
In addition to repairs, we provide maintenance services as well. This is a great way to prevent problems from happening in the first place. Our technicians will clean and inspect your unit regularly, and they'll be able to spot any potential issues before they become significant problems.
So if you're looking for AC repair or maintenance, please don't hesitate to contact us. We'll be glad to help you keep your cool this summer.
AC Maintenance and Tune-Ups | Keep The Cool Going Strong
Your air conditioner works hard to keep you cool all summer long. But like any other appliance, it needs a little TLC from time to time to stay in good condition. That's where our AC maintenance and tune-up services come in.
We offer our clients affordable and comprehensive AC maintenance packages designed to keep your air conditioner running smoothly all summer long. Our packages include everything from cleaning the coils and changing the filters to checking the Freon levels.

We also offer AC tune-up services that can help improve the efficiency of your air conditioner. Our tune-ups can help identify potential problems before they cause your unit to break down. They can also help increase the lifespan of your AC unit.
If you want to keep your air conditioner running strong all summer long, contact us today and let us help you get started with our AC maintenance and tune-up services.
Don't Lose Your Cool | Call For AC Repairs
There's nothing worse than your AC unit breaking down in the middle of summer. The heat is already unbearable, and now you have to deal with the added stress of finding a reputable AC repair company.
We understand the importance of having a functional AC unit, especially during the summer months. That's why we offer quick and efficient AC repair services. Our team of experienced technicians will be able to diagnose the problem and get your unit up and running again in no time.
We know that a broken or malfunctioning AC unit can become a major inconvenience, so we'll do everything to get it fixed as quickly as possible. We want you to stay cool this summer, so please don't hesitate to call us for all your AC repair or AC replacement needs.