Click Our Guides Below for Help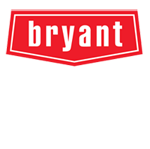 Heat Pump Repair Bloomfield KY | Trusted Replacements
Heat pumps can be an excellent investment for your home. They can deliver both warmth and chilled relief, which means you won't have any trouble staying comfortable through every season. Since you are dependent on this system throughout the year, it's essential to find someone who can provide reliable service.
That is why we are here for all of your year-round comfort needs. We have been servicing your area with exceptional efficiency. You can breathe easier knowing that we deliver quick and reliable heat pump services. Our team is always here for you, no matter what the weather throws at you.
Hiring a heating contractor is not an easy task. It's even harder when you're trying to decide which type of system best suits your household needs and budget. But don't worry, because our team has got all the answers for you at their fingertips with years' worth of experience in dealing with heat source issues and both air and water source systems.
Reliable Heat Pump Installation and Maintenance Near You
If your goal is to improve your home comfort without breaking the bank, you've come to the right place. We always prioritize our customers' satisfaction at our company. We offer a wide range of services designed to meet your every need, whether it's a new installation or routine maintenance.
We understand that not everyone knows how heat pumps work. Our team is more than happy to answer ‌questions you may have and help you choose the perfect system for your home. We want you to be as comfortable as possible, and we will stop at nothing to make sure that happens.
Do you need a heat pump repair? Or maybe you're looking for someone to install a new system in your home? Regardless of what you need, we are here to help. Contact us today to schedule a free consultation.
Need Your Heat Pump Fixed or Installed? Call Our Nearby Experts!
When it comes to your comfort, you should never settle for anything less than the best. Our team is fully dedicated towards providing you with the highest quality heat pump services in the area. We have the knowledge and experience to get the job done right, no matter what system you have.
We understand that everyone's needs are different. That's why we offer various services that can be customized to meet your specific needs. Whether you require an AC repair or a new installation, we will work with you to find a solution that fits your budget and comfort level.
We offer easy scheduling and same-day service in most cases, so you can get your heat pump back up and running again. We are here for all of the repairs that need to be done on these units! Don't wait any longer; call us today! We look forward to serving you.